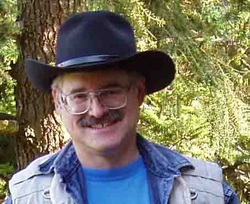 What's a maven? He is a trusted expert. When you hire me, that's what you get. I have spent my entire career learning computers from the inside out. With a degree in Electrical Engineering from U.C. Berkeley and over 30 years experience as a Systems Analyst, I am uniquely qualified and experienced to fix your computer system. Whether your problem is big or small, software related or hardware related, I do it all. Troubleshooting, virus removal, data recovery and security are my specialties.
About 15 years ago I retired from the phone company and opened my one man computer service.
When you call, you get me on the phone. When you schedule an appointment, you get me at your site. All my work is 100% guaranteed.
I have helped all kinds of people get their computers up and running including families, home based businesses, law offices, independent retailers, real estate agencies, medical offices and many more.
Give me a call at: 510-304-0615 or 415-397-0615 or 925-988-0615.
Send me an email at
ralph@computermaven.net
or text me at 510-304-0615.
I'd love to talk with you about how I can help. Evening and weekend appointments are also available.
Licensed by the California Bureau of Electrical Appliance and Repair
Active member of the Montclair Village Association, Oakland, CA
I do it all (almost) and I come to you!
---